B&C Self Storage
Mar 29
Why B&C Self Storage?
First, why do you need a self storage unit?
the need for a self storage unit is to help ease your life! Get one for the months away from campus or get one because you need to de-clutter your home/business
Now, why should you choose B&C Self Storage? Here a few reasons why you should rent from us:
We are a professional self storage business that works to help you, our customer, feel comfortable with leaving your items with us
Our storage units provide the best space for a variety of items. We offer a range of storage sizes and options to better accommodate your items.
Security! Our units have surveillance cameras on daily to provide to utmost security for your valuables. 
Locations! We offer 10 locations throughout Upstate New York!
FIRST MONTH IS FREE! How can you deny a free first month?
Easily rent the space online!
There is no annual contract, you pay for the months you need!
After all these reasons, how could you not rent with B&C Self Storage? We will provide you a stress-free and efficient storage experience!
Start here: http://www.bcselfstorage.com/
Mar 28
Storage for your Business!
If you have a small business; it doesn't always mean you have the space to hold all your items. This is when storage units come in to help you organize your business space! 
Here are a few examples of some businesses that could use self storage units:
1. Catering Business: store your van and cooking tools so that you won't have to clutter your home
2. Overcrowded offices: Is your office space too small? Get a storage unit to help store old files instead of taking up space that is needed for your current files. A growing company needs space for new files on growing ventures!
3. Formal Online Distributors: If you're selling your products online, you would need space to hold your inventory. A storage unit can hold all your inventory to help provide a more space at home! Your home office can now provide a more comfortable area for you to work in. 
4. Informal Online Distributors: If you do not have your own website but an eBay or Amazon selling account, you can still use the storage units to hold all your inventory! 
Regardless of whatever business you own/run, B&C Self Storage can help you organize and be as efficient as you need!
Packing your things for storage!
Now that you rented your storage space, how will you pack everything? Here are a list of supplies you will need to ensure your items are packed in the best way possible. 
1. Get boxes, any size
make sure they are not too old that they would deteriorate while stored for a duration of time. 
at B&C Self Storage, we offer a variety of boxes in sizes. In addition, there are boxes made specifically for specific items to store, such as cups and plates.
2. If you are packing fragile items, do not forget BUBBLE WRAP!
the bubble wrap will act as a cushion for your items in case anyone or anything knocks against the box or if your box falls.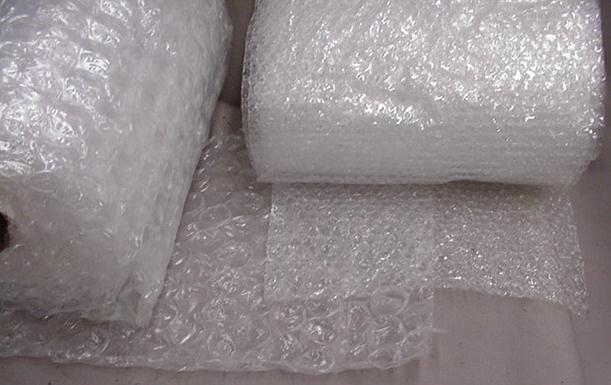 3. Tape, clear packing tape is recommended
I would not recommend using duct tape if you plan on reusing your boxes for future storage needs
4. Floor mats
floor mats can help provide extra protection from water and other unwanted moisture from damaging your stored items
5. Inventory Racks
These racks can help organize your storage unit. So the next time you want to take something from your storage space, everything will be organized and ready for you to take.
Do not worry if you do not have these supplies! You can purchase any of these supplies at the B&C Self Storage location!
Mar 27
Concerned Over Space?
Most people are often concerned about the availability of space when renting a storage unit. Did you know that storage spaces could be big enough to fit a car?
The storage units at B&C self storage offer a variety of room sizes to fit any motor vehicles you need to put away. The oversized doors can accommodate many sizes of RVs and boats. Think about putting your summer RV or your boats away during the winter and take them back out when its summer again!
This capability will allow you to have more space in your parking lot! Get more space with B&C Self Storage!
Climate Controlled Storage Units
One of the benefits renting with B&C Self Storage is the option to have a climate-controlled space. This allows your items to not be affected by the temperatures, both cold and warm.
The floors will also be sealed with epoxy paint to eliminate any concrete dust and provide a barrier from vapor seeping through. Overall, the construction of these rooms will prevent moisture from damaging your items in the climate-controlled storage space.
In addition to all the protection from the changing climate, surveillance cameras will also monitor your items.
All of these benefits with the climate-controlled storage space will help put your mind at ease when you leave your valuables with B&C Self Storage.
Mar 14
New ADA Regulations March 15th!
Recently I read an article describing how the up-and-coming ADA changes and revisions will affect the a lot industries including storage.
March 15th (tomorrow) will require newly constructed commercial businesses and renovations to current businesses must be in compliance with the 2010 ADA regulations.
For the storage owners that means that 5% of the first 200 units must be wheelchair accessible and 2% of units after the first 200.  If you plan on constructing or renovating after tomorrow then you need to comply with the newest regulations.
However, for property that was previously constructed that already complies with the original law you will be "grandfathered in".  Most these regulations have been around for a number of years so just as long as you are constructing and/or renovating up to these standards you will be all set.
Everyone has been aware these regulations were coming but now they are almost here!
Mar 09
Contest Time!
Did you know that B&C Storage is now having a weekly contest for all of our Facebook fans?  It's true and you can be apart of it too.  Currently we are giving away a free pizza but our prizes change frequently but if you don't enter you can't win!
Join us on Facebook and then head to our sweepstakes tab.
Mar 06
What to put in your Storage Unit?
Now that you got your self storage unit, you want to know what you can put in it. The answer is clear: anything legal. There are many different perspectives on how to use your storage unit. Here are just a few examples of how to use the space…
1. Seasonal Use: During the summer time, pack your winter items away! No need to have your snowmobile, winter coats, boots or winter sports gear laying around the house. 
2. Antique: Have you ever watched the show Storage Wars? The unit can be used to store anything you believe has high value that doesn't belong in your house decor.
3. Post Holiday: Put your decorations away! Bring your Christmas, Easter, July 4th, and etc holiday decorations to the unit and have it preserved and ready for the next year!
4. Excess: Anything you need for later and not now! The storage unit isn't going anywhere and will be accessible for as many times as you desire!
These are just a few suggestions on how you could use your storage unit! If you have any other ideas, feel free to reply and reblog!
If you haven't reserved a storage unit, RESERVE ONLINE NOW! 
http://bcselfstorage.com/  
Feb 28
Summer Self Storage
For most college students, Spring Break is right around the corner and that means the halfway mark of the semester has arrived. The headache of the approaching summer months is finding a place that can store all the things they have accumulated throughout the year. As a college student, you must be thinking…
"How did I manage to leave the semester with 4 times the amount of stuff I came in with?!" 
"Where in the world can I fit my furniture, TV and boxes of textbooks?"
"Are the storage places going to be safe and clean?"
Don't worry college students! Self Storage is absolutely safe and clean especially if you rent from a huge company like B&C Storage. The storage spaces are large enough to hold your furniture, TVs and boxes of textbooks. Paying for these storage spaces are easy too, just like paying for rent. Don't feel guilty about having more stuff at the end of the semester than you did when you began. Just store your stuff away with B&C Storage. 
Put your mind at ease this spring break and put your stuff away with B&C Storage. A safe, reliable and clean storage space for students and more! You can reserve your storage space online here:
Feb 24
Small Business Storage
Did you know that we assist local businesses all over Central New York with small business storage?  It is a pretty cool concept when you considerate it. 
(Scenario 1) - A small business either grows by leaps and bounds so quickly they begin to run out of room.  We are there to assist them with either climate controlled or basic storage options 24/7 - 365.  This way they can continue to expand without necessarily obtaining a new facility.
(Scenario 2) - A small business maybe downsizing and need to put some of their supplies into storage.  Even though their facility downsized does not mean that their product line does.  A lot Central New York small businesses have found themselves in this situation.
We have assisted with hospitals, restaurants, rug companies and so on and so forth.  It is truly neat to think about being able to assist all of these local companies grow!